The Gulas Group provides proven and reliable assessments, coaching, training and development processes that provide significant and measurable improvements in performance and a solid path toward achieving your goals.
Clients seek us out to help them achieve their strategic goals; close sales quickly, resolve internal and external conflicts, reduce falling margins, and smooth communications.
| | |
| --- | --- |
| | Ted Gulas |
| | Jennie Robinson |
| | Mindy Bortness |
About The Gulas Group
Ted Gulas formed his Alabama based company Gulas Group eleven years ago after working for an international manufacturer. While working for the manufacturer Ted discovered a workflow skills gap, which created problems for companies wanting better, results from their mission critical knowledge workers.

Gulas Group comes in to identify, measure, and improve the performance of individuals teams and organizations that want to supercharge results because of these workflow skills gaps. The immediate benefit for clients is seen in their ability to get better results, reduce costs, and increase revenues. Identifying, eliminating bottlenecks and improving workflow in the 3 Key Stages of Work on the Invisible Assembly Line accomplish this. They are: DECIDE. DO. DELIVER.
DECIDE:

Key result areas by planning and articulating your strategic purpose

DO:

Managing and executing your strategic purpose on a daily basis

DELIVER:

Effectively communicating to exceed customers' expectations
First measuring and then putting into place developmental options to improve results in these 8 distinct processes determine organizational effectiveness within the 3 Key Stages of Work, they are:
Define Your Purpose
Own The Performance
Establish Your Goals
Manage Your Priorities
Influence the Participants
Focus Your Resources
Measure The Effects
Continue the Improvements
Performance Plus is contracted to prevent bottlenecks that do occur in those 8 distinct processes. We have had the privilege of conducting hundreds of workshops, coaching, interventions and assessments to solve workflow performance skills gap issues around these 8 distinct processes.
As a result of our work on this model several clients have asked us to specifically focus on the DELIVER component from the 3 Key Stages of Work. The result has been the development of DNA Selling DNA systematic selling. The DNA Selling DNA curriculum is provided by our sister company PERFORMANCE MAX and it includes the following:
Sales Candidate Assessments
Sales Plans including Sales Person Evaluations
Executive Summaries and Overviews
DNA Selling DNA Boot Camp development classes
Sales Person Recruiting Profiles, Coaching and On Going Reinforced Training
Sales Management Recruiting Profiles, Coaching and On Going Reinforced Training
Sales Automation & Territory Planning
Customer Service
Priority Influencing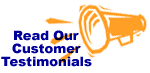 The net result has been increased revenues; shorten selling cycles, forecasting more accurately and selling more effectively through screening, evaluating, training, and coaching.